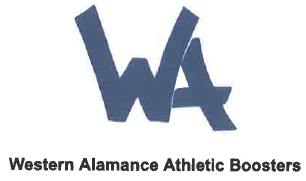 Dear Sponsor,
Thank you so much for supporting the 2023-2024 Western Alamance High School athletic program through your sponsorship and contributions. WA Athletic Boosters is here to supplement the school in support of all of our student athletes as well as advance school and community spirit through the athletic program. Your sponsorship will help us continue our efforts at Western Alamance High School.
We also welcome you to attend any and all of our sporting events, You will find information about athletics and sports schedules on the school's website, abss.k12.nc.us/o/wahs, and at maxpreps.com. It is our hope that you will remain a long tenured partner of the Boosters and Athletics Department as we all strive to continue making Western Alamance a strong program.
Please stay connected with us on social media by following us on Twitter/X, Instagram and Facebook, @WAABWarrior. We will send out reminders, as well as updates to keep you informed.
Thank you again for your support together We are Warriors!