Commercial Roofing Repair & Maintenance Services
Commercial Roof Repair & Maintenance
Mitchell Roofing provides professional commercial roofing repairs throughout North Carolina. Our technicians are skilled at working with industrial single-ply surfaces, metal roofing materials, commercial shingle roofs, commercial wood shake roofing, commercial membrane roofing, commercial Duro-Last roofing, and commercial gutters.
As a full-service commercial roofing service provider, Mitchell Roofing specializes in commercial roofing repairs, roof replacements, and new roof installations.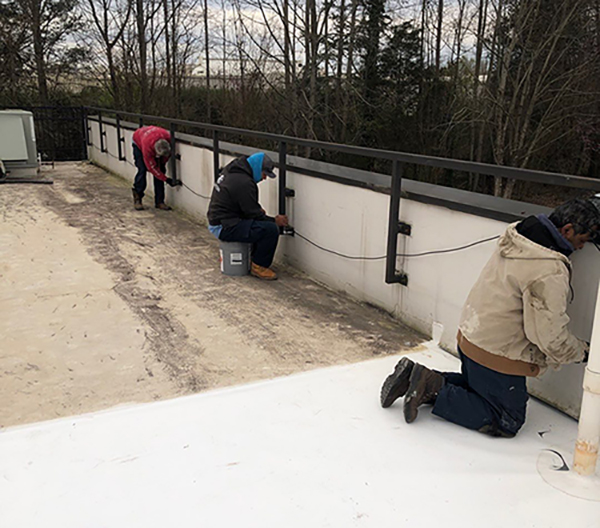 Professional Repair and Maintenance
The number-one reason you might need a roof repair?
If your roof has not had professional maintenance performed in the last three years, you might have roof problems that you are not aware of. Call Mitchell, today, for your commercial roof assessment. If your roof is in good shape, we will be happy to tell you so. If our roofing technicians discover problems, we can repair them before they become costly disasters.
Whether your business is in Burlington, Greensboro, Winston-Salem, Wilmington, Fayetteville, or anywhere in between, call Mitchell Roofing today for a free estimate.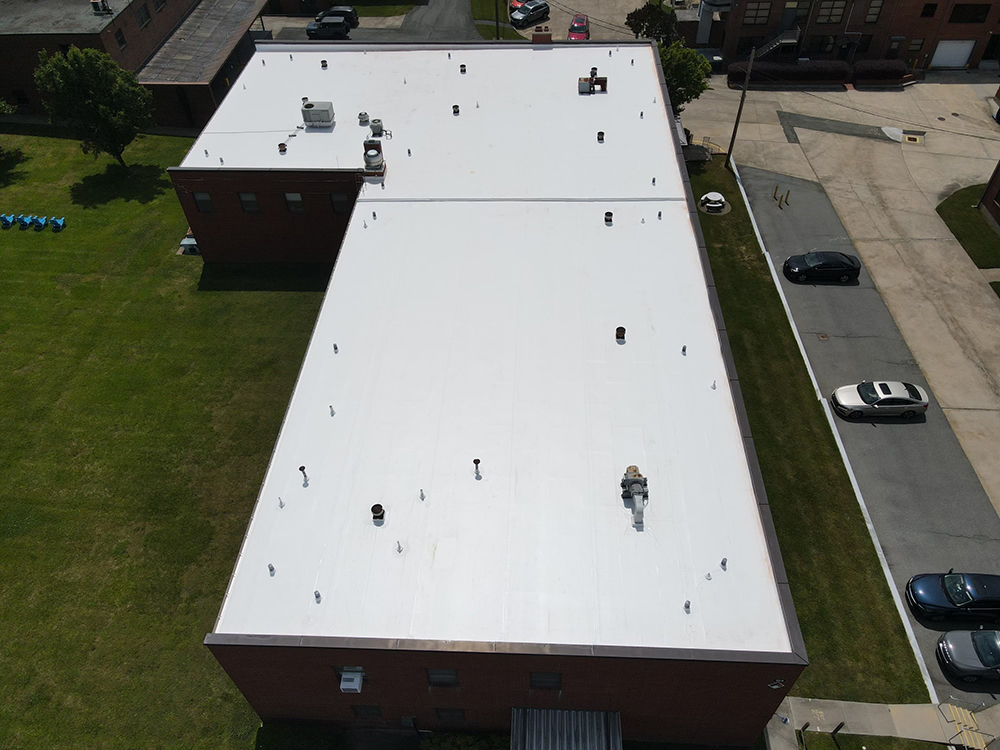 Why do I need a roof repair?
Signs that your commercial roof needs repair include one or more of the following:
Roof leaks
Billowing of roofing membrane
Standing water
Roof membrane shrinkage
Punctures or penetrations (even if you do not notice a leak)
Roofing materials blowing off your roof
Faulty installations by other companies
Kathy Taylor
June 22, 2022
The secretary was very nice
Gator green
March 25, 2021
They did a fantastic job over here on Bason rd
Kassidy Wilson
March 25, 2021
I had an excellent experience with Mitchell Roofing. Chris was friendly and professional, and was happy to explain everything and answer all my questions. And he didn't try to sell me on services I didn't need! I'm super happy with their work and the interactions I had with their entire staff. Highly recommend!
Joyce Lance
March 17, 2020
This is a true story, yet almost unbelievable in today's world. Our house is 24 years old, and I thought we needed new gutters because of the age of our home. We pride ourselves in maintaining it. Chris Turner told me on the phone I might not need new gutters if they're not leaking and he gave me a ballpark figure to replace them. He came to our house when he said he would. Afterwards he contacted me to tell me "our gutters are fine." We had a thorough conversation, and I told him personally that his honesty is refreshing. He could have made a sale to a willing consumer. He chose instead to be honest. We need more Chris Turner's and Mitchell Roofing in our world. I can't thank them enough. Of course, I highly recommend them.
Buck McMillan
February 28, 2020
They are the greatest! Very thorough!