Mobile Home, Trailer, and RV Roof Repair and Maintenance
Professional Mobile Home, Trailer, and RV Roof Repair
The roof on your mobile home, trailer, or RV protects your belongings and your family just like the roof on a conventional home. That is where the similarity ends. To repair or maintain these roofing systems requires specialized skills to do the job right. Some roofing contractors will attempt such repairs, but without proper training you may be wasting your money to hire them.
Mitchell Roofing is a full-service roofing provider. Our roofing technicians are skilled and equipped to handle your mobile home, trailer, or RV installation, repair, or routine maintenance.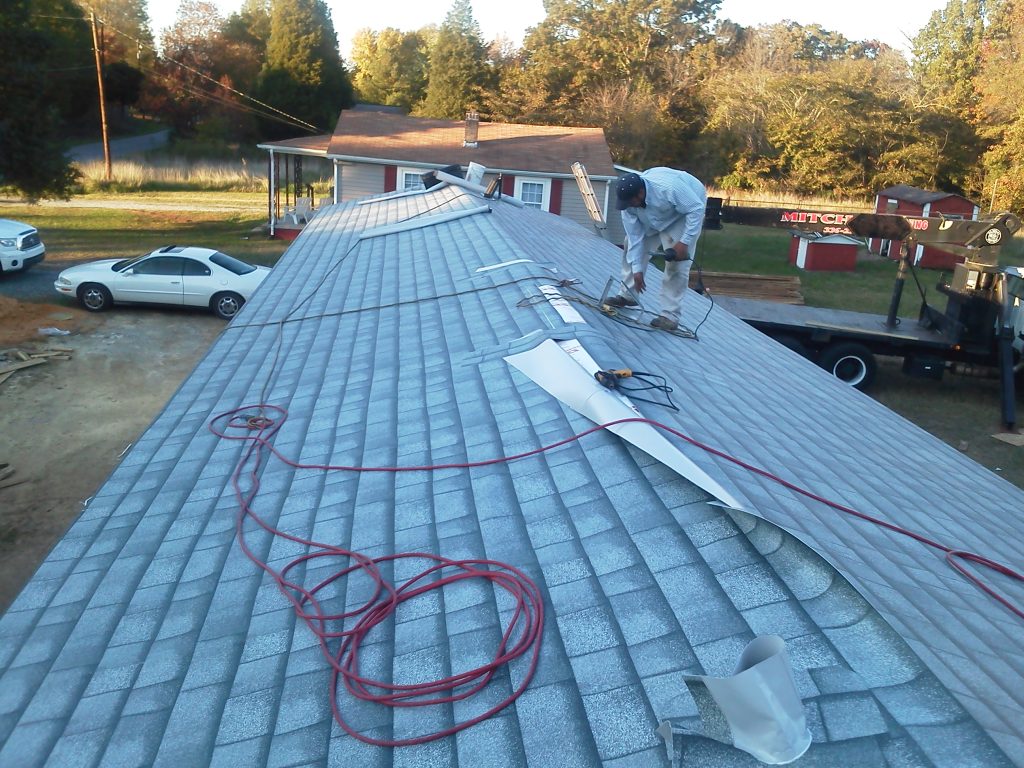 Flat Roofs
Flat roofs are common on mobile homes constructed in the late 70s and earlier. We offer a wide range of roofing systems to accommodate these older style homes.

Sloped Roofs
Newer mobile homes offer the convenience of more modern sloped roofs. Some of these roofs may require flat roofing systems, while others might need traditional asphalt shingles.

Metal Roofs
Generally, sheet metal is used below the surface of traditional roofing materials on flat roofs, but in some cases, it may be left exposed. We offer metal roofing solutions for mobile homes of any make and model, as well as metal roofing repairs for mobile homes and trailers.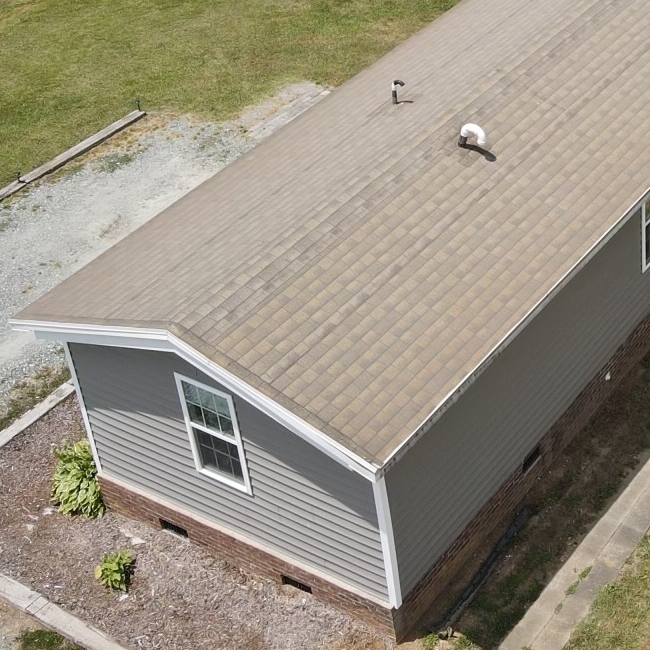 Signs it's time to call us for repair and maintenance:
Displaced or missing tiles or shingles
Curling edges
Damaged caulking
Damaged roofing cement
Discoloration
Standing water
Moisture
And more
We repair:
Leaks
Scuppers
Coping
Drains
Flashing
Skylights
Rubber Membranes
Gutters
And more
Kathy Taylor
June 22, 2022
The secretary was very nice
Gator green
March 25, 2021
They did a fantastic job over here on Bason rd
Kassidy Wilson
March 25, 2021
I had an excellent experience with Mitchell Roofing. Chris was friendly and professional, and was happy to explain everything and answer all my questions. And he didn't try to sell me on services I didn't need! I'm super happy with their work and the interactions I had with their entire staff. Highly recommend!
Joyce Lance
March 17, 2020
This is a true story, yet almost unbelievable in today's world. Our house is 24 years old, and I thought we needed new gutters because of the age of our home. We pride ourselves in maintaining it. Chris Turner told me on the phone I might not need new gutters if they're not leaking and he gave me a ballpark figure to replace them. He came to our house when he said he would. Afterwards he contacted me to tell me "our gutters are fine." We had a thorough conversation, and I told him personally that his honesty is refreshing. He could have made a sale to a willing consumer. He chose instead to be honest. We need more Chris Turner's and Mitchell Roofing in our world. I can't thank them enough. Of course, I highly recommend them.
Buck McMillan
February 28, 2020
They are the greatest! Very thorough!