Commercial Roofing Services
Mitchell Roofing is a major provider of commercial roofing services throughout North and South Carolina. We work with property managers and with general contractors on commercial roofing jobs of all sizes, from small businesses to government contracts.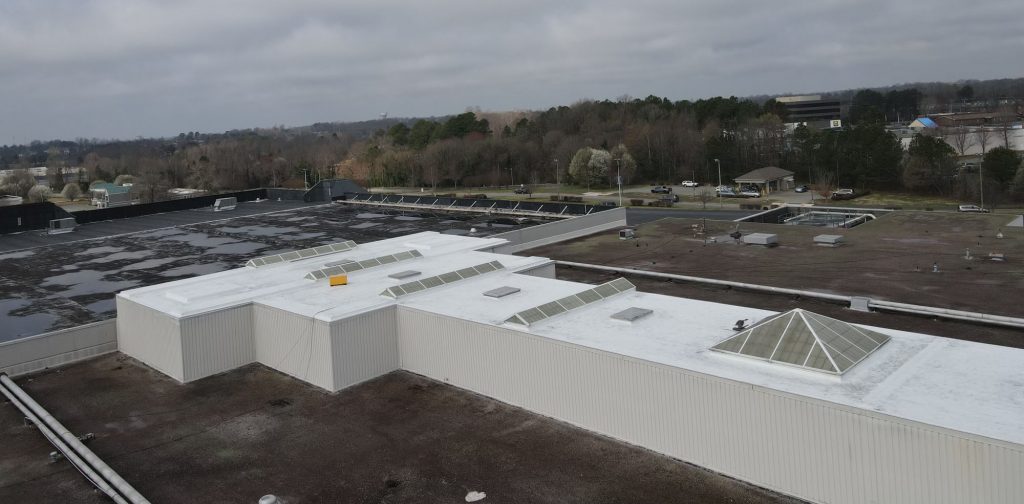 We are certified installers of most commercial roofing systems, including the newest WindSmart vented roof systems. And unlike many roofings service providers, we are licensed and insured.
We are experienced in the following types of commercial roofing systems:
Single-Ply Roofing
Modified Roofing
Built-up Roofing
Metal Roofing
WindSmart Vented Roofing Systems
Visit our roofing projects page to see some of Mitchell Roofing's commercial projects. 
Call us, today, at 336-227-9704 to discuss your commercial roofing project, or to invite us to bid on your next project.